About Us
Clearly Research is an innovative research consultancy founded by Tanya Pyshnov, a business professional with 25 years of experience in market research and new product development with major Consumer Packaged Goods and food companies.
Tanya has been the Lead Developer and Instructor of the Marketing Research Certificate at U of T School of Continuing Studies since February 2014 passing on her knowledge to young professionals.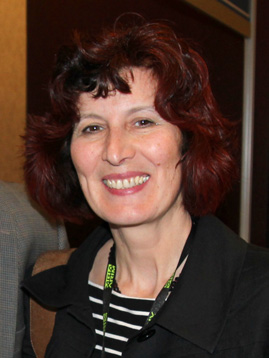 Tanya Pyshnov is a strong collaborator with marketers and a passionate consumer advocate. She believes these two elements are a recipe for business success. Her broad experience ranges from leading consumer understanding on such flagship Procter & Gamble brands as Gillette, Old Spice, Pampers and Olay to launching new cereals, confectionery and ice cream products at General Mills and Nestle.
Advertising optimization and analysis is one of Tanya's numerous skills. She is also an expert in consumer segmentations, has a deep understanding of the Canadian consumer and a thorough understanding of the Canadian - US consumer differences and similarities. Her broad expertise in emerging consumer trends like Boomers, Female and Male Beauty, Better for You Food segments make her a valuable contributor to any business discussion.
Clearly Research provides business recommendations that are actionable, practical and deliver in-market results; our research design is well thought through and is specifically designed to answer your business question; the data analysis makes complex things simple and easy to understand; the results summary is concise; the presentation is insightful and engaging. And the overall project cost is affordable.
Tanya partners with the best in class qualitative researchers, fielding agencies and modelers. So you can be assured that your research is top quality in all aspects, always.